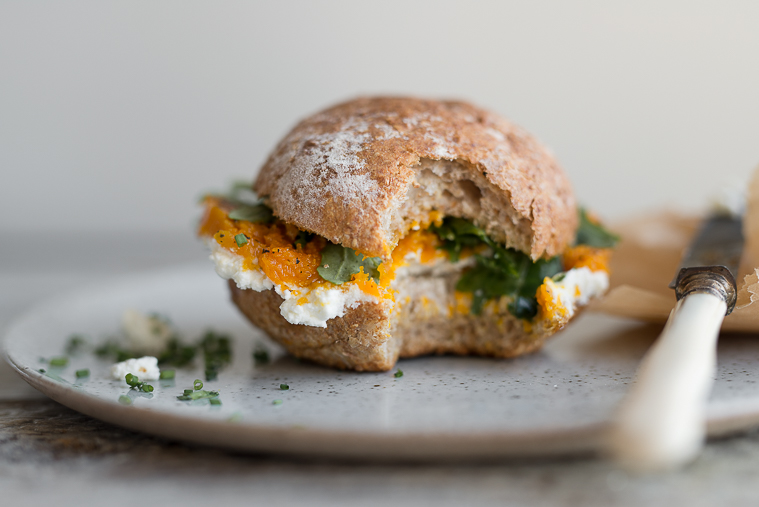 Sometimes its refreshing to explore someone else's food creations. No thinking, just following a recipe, measuring, mixing, baking, and out comes a perfectly baked cake or a tested and true kitchen staple. I decided to go this route for a recent food photography workshop I took with the very talented Christie Graham: an easy, go-to sandwich I have been addicted to lately with the addition of Ashley Rodriguez's homemade ricotta, as well the "Grapefruit and Olive Oil Cake with Bittersweet Chocolate" from Ashley's new cookbook "Date Night In". I have been craving grapefruit recently, so this choice seemed like a no-brainer.
I finally received my very own copy of Ashley's "Date Night In" a week ago and feverishly opened the package to find this beautiful blue cookbook, chock full of recipes, stories, sentiment, and Ashley's time and love over the past few years. I was so excited to dive right in; I even tagged numerous pages to come back to! May I just say, "Well done, Ashley"! I met Ashley and her husband last year and Ashley has become somewhat of a mentor to me. I was so proud and excited to get this cookbook and read a bit more into their life, their date nights, and the food that brings them together week after week. As the workshop date approached, I knew I had to try and do "Date Night In" a bit of justice.
The one-on-one workshop was eye-opening; I was so grateful for this time with Christie! I was in shock that this very talented photographer was only 25 and had been photographing for over 10 years! The little touches she brought to the workshop made all the difference: various goodies like a custom-made camera strap and lots of tips specifically compiled for "Love & Garnish". The morning flew by as we chatted all things photography and business, sipped tea, collaborated on food styling, practiced photography, and devoured our squash and ricotta sandwiches!
Our model for the day was a simple sandwich of maple roasted squash, homemade, creamy ricotta, and crisp, peppery arugula, drizzled with the distinct, rich flavor of truffle oil. Why have I never made my own ricotta cheese before?! Its so amazingly simple and so gratifying! Christie and I shot our sandwich, eagerly awaiting the moment when we could dive in, taking huge bites out of the soft, fresh chia bun in order to garner a few "process" shots. In reality, we were starving and couldn't wait to dive into this sandwich! I think I have eaten this 4 times in the last 10 days; its so simple, yet so complex with the various textures and flavours….I'm in love!
We ran out of time to photograph the grapefruit and olive oil cakes, but I was so excited to put into practice the things I had learned in the workshop, that I took some time a few days later to photograph them on my own. They were so delicious it was hard not to eat them while photographing! The grapefruit was subtle yet essential for the unique flavor of the cake. If I were you, I would buy Ashley's cookbook just for this one recipe!
Until you receive your copy of "Date Night In", I hope you enjoy my sandwich with Ashely's ricotta; even if your a meat-eater, you'll want to make this one over and over again!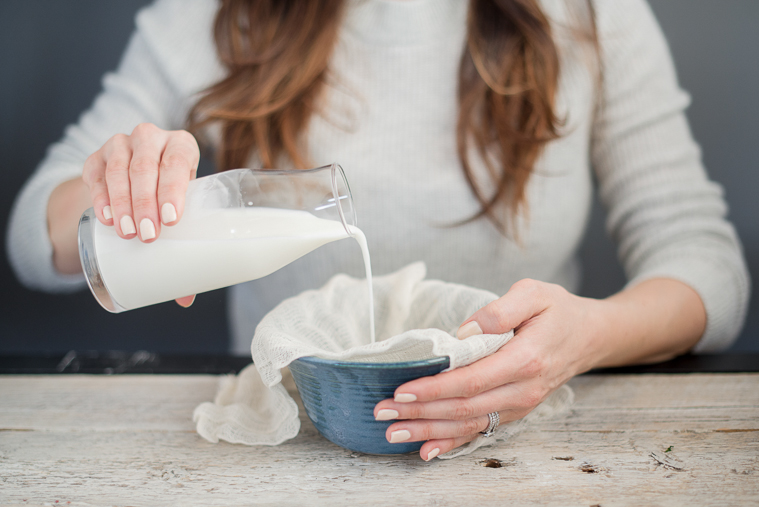 [LAST PHOTO BY CHRISTIE GRAHAM PHOTOGRAPHY]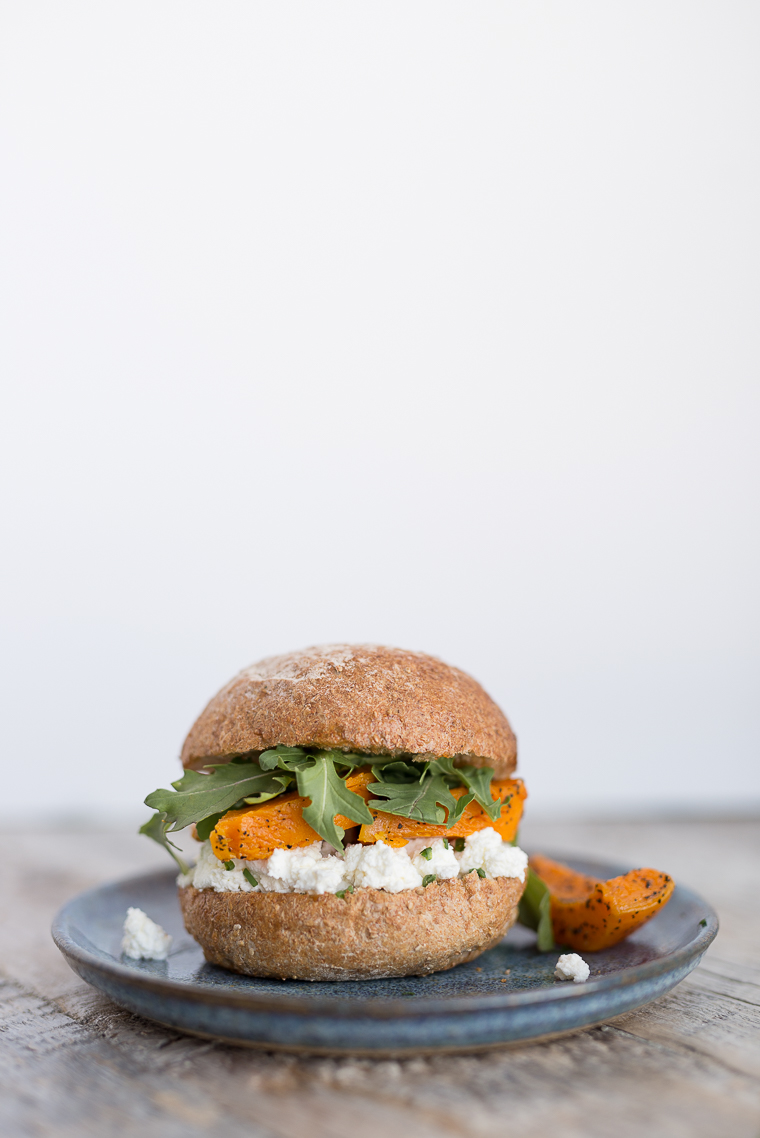 Maple Squash & Homemade Ricotta Sandwich: arugula, chives, & truffle oil
2015-01-21 22:17:04
Serves 4
Ricotta Cheese*
(or use organic, store-bought)
4 cups organic whole milk
2 cups organic heavy cream
3 Tablespoons fresh squeezed lemon juice
1/2 teaspoon sea salt
4 Tablespoons fresh chopped chives
Squash
1 small butternut squash, peeled and sliced into chunks
2 Tablespoons coconut oil, melted
3 Tablespoons maple syrup
6 sage leaves
salt and pepper to taste
Sandwiches
2 Tablespoons extra virgin olive oil
1-2 Tablespoons white truffle oil
1 1/2 cups arugula
4 whole grain buns of your choice
DIRECTIONS
Preheat oven to 375 F.
Prepare the ricotta cheese
Line a sieve or colander with two layers of cheesecloth and set it over a large bowl.
In a large, heavy saucepan, combine the milk and cream and set over medium heat. Warm the milk and cream just to a gentle boil and then turn off the heat. Add the lemon juice and give the while pot a soft stir. Curds will begin to form immediately, so you don't want to disturb them too much with stirring.
Let the pot sit undisturbed for 1 to 2 minutes. At this point, you should see the curds and whey separating. Gently pour the mixture onto the sieve and allow the whey to drain until the ricotta has reached the consistency you like. This usually takes about 20 minutes.
Place the ricotta in a bowl and stir in the salt and chives. Place in the fridge. It will keep for up to 1 week in the fridge.
Prepare the squash
Mix together the coconut oil, maple syrup, and sage leaves. Crush the sage leaves into the oil and syrup mixture a bit to release the flavour. Toss the squash pieces with the oil and syrup mixture, arrange in a single layer on a baking sheet, and season lightly with salt and pepper. Cover with parchment paper and bake at 375 for 30 minutes. Check for doneness and continue cooking for another 10 minutes, depending on the size of your squash pieces. Set aside.
Arrange the sandwiches
In a small bowl, mix together the extra virgin olive oil and 1 Tablespoon of the truffle oil. I prefer more truffle oil, but start with 1 Tablespoon, taste the mixture, then add more if you prefer. Layer the buns with the ricotta cheese, butternut squash, and arugula; drizzle with the truffle oil. Enjoy!
Notes
*Recipe from "Date Night In" by Ashley Rodriguez: Yields 2 1/2 cups
Love & Garnish — A Nourishing Kitchen http://loveandgarnish.com/